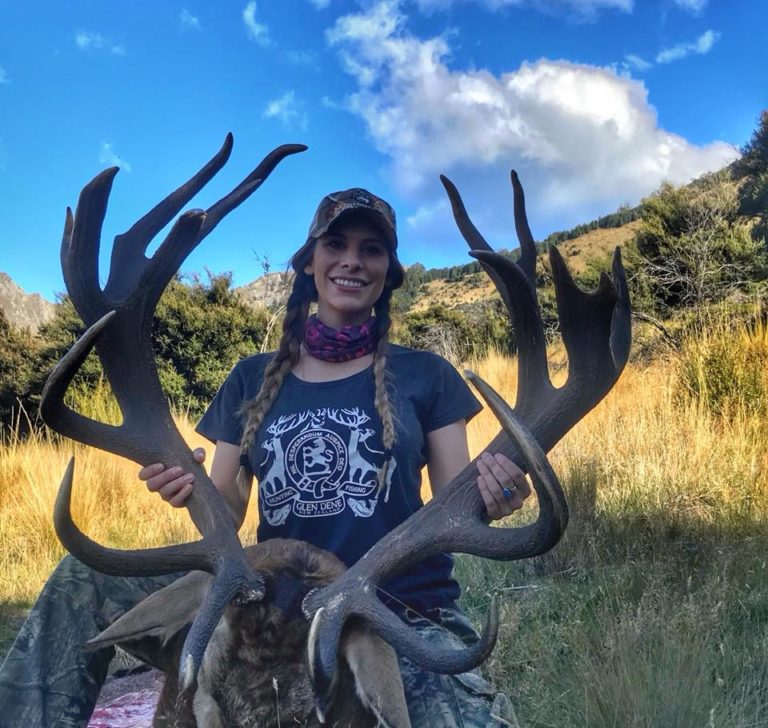 My name is Randi Rowlett of Milan, Indiana and I was hunting on the Glen Dene properties with Sam and Krista Mingle of Denver ,CO , Michael Wonderash and Travis Ryker of Batesville, Indiana.  This year I hunted with guide Stacey Thorburn & Dan Rossiter where I took a nice  Tahr  while my friends Sam & Trista killed 3 red stags and a ram and Travis killed a red stag.
~What year(s) had you hunted with Glen Dene :  In  2015 I  killed a red stag and a fallow deer.  The next year I took fallow deer and in 2017 rams.
~My hunt style of choice is to hike in with my 270 rifle.
~What did you think about the lodge and your stay at Glen Dene
Glen dene is 10/out of 10 in my book.   The panoramic views, and luxurious, yet comfortable lodge makes a great location for all to enjoy, including non-hunting family members. They spoil you with delicious foods and top notch chefs.  
Randi writes.   "24 hours of good luck and a damn good day"  I think we agree !!!"