Experience a true New Zealand Wilderness Adventure!
This journey sees you Fly, Walk, and Jet boat through New Zealand's most spectacular Alpine environment on an adventure like no other. Southern Alps Air is the only flight seeing company to offer this incredible trip. At Glen Dene we can plan all your non-hunting activities for you prior to arrival and while you are here with us. We can guide you on the best experiences to suit your tastes and experience levels. The Siberia Experience is one of our favourites as it incorporates walking, wilderness, jet boat adventure (synonymous with the Southern Lakes region) and a secnic flight over some of the most spectacular scenery you will ever see.
Trip Highlights
Fly
Amongst remote alpine valleys
Over beautiful mountain lakes and waterfalls
Past spectacular glaciers and snowcapped mountains
Land in a truly remote backcountry valley on a grass landing strip
---
Walk
Across open tussock flats
Amongst vibrant native rainforest
Surrounded by incredible mountain vistas
---
Jet Boat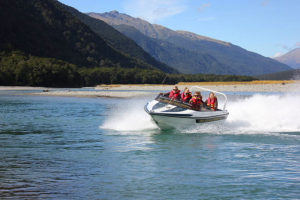 Crystal clear glacial mountain river
The ultimate in shallow river jetboating
Amongst native bush, pristine river valleys and ice capped mountains.
Contact the Glen Dene team today to enquire about the Siberian Experience and many other local activities that promise to provide memories you will treasure forever.
Enquire now by emailing info@glendenehunting.com