We are passionate about sustainability here across all our businesses; The Camp, Cross Hill and Glen Dene Hunting & Fishing and Glen Dene Station.
If you too are passionate about sustainability, our planet and people and want to learn how to implement regenerative practice, then the 2021 Aotearoa WAO Summit, held in Wanaka and Queenstown, is for you.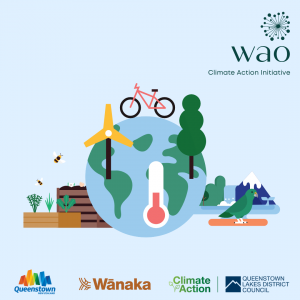 Started a few years back, the WAO Summit is now a six-day event aimed at mainstreaming sustainability and fostering diversity.
There are over 40 different kōrero, workshops, films and tours – all designed to help people, help the planet.  We are a proud supporter of the WAO Summit and we look forward to hosting people at Glen Dene Station on the Saturday as part of the Food & Fibre Tour.
We need to act now to decarbonise our economy, restore and increase biodiversity and ensure we look after the wellbeing of our communities along the way.
We play our part on a daily basis, with an array of sustainable practices we implement to ensure we leave our land better than when we found it. We are always looking at ways to gather knowledge, share our knowledge and together create a better future.
Here's our other top tips for this year's WAO Summit.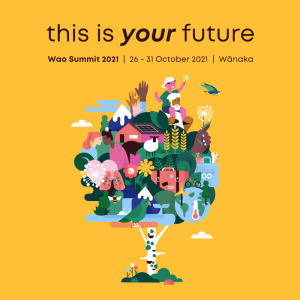 1/ As a proud sustainable tourism business, we'll be attending the Back to Life Hui on Tourism on opening day – 26th October. An almost full-day deep dive into regenerative tourism and continuing the conversations we started as a tourism community earlier this year.
Tip: There's a talk on this too. Same day 3-5.30pm at the Lake Wanaka Centre.
2/ There are multiple workshops aimed at enabling businesses to calculate their carbon footprint. Checkout the best one for you here.
3/ On Friday 29 October, we couldn't look past the Food & Fibre Talk – A vision for the primary sector – 7-9pm at the Lake Wanaka Centre.
4/ Join the Food & Fibre Tour on Saturday for a tour of local farms and producers around the Upper Clutha. Join us on-farm to see the work that has already been undertaken and how farmers are using technology, small group frameworks and integrated farm planning to stay ahead of the changes.
5/ End the Summit with locally-grown and produced food at the Spring Feast Lunch – Localising Food and Community Resilience with Robyn Guyton. We can't think of anything better than ending a week of learning with a sumptuous meal made with love by volunteers and made with local produce.
Tickets still available and passes are a great way to book multiple events valid for certain sectors too.
Learn more about the Summit here
View the whole programme here