We love what we do, taking guests onto the station for the perfect hunt. At Glen Dene we make you, the hunter, successful in your goals. Our guests arrive as guests and leave as family, sharing their stories, connecting with our family, our team and our whenua. So we love to get feedback like this from recent hunters, Chloe and David from Adelaide. Thanks for sharing!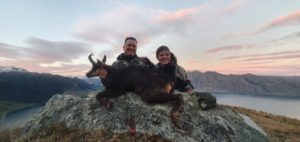 "I just wanted to say a huge thank you for the warmth and hospitality that you gave to Chloe and myself on our trip to Glen Dene.
It is rare in this day and age to find a place that "has it all"  – beautiful people, outstanding accommodation / food and expert guides.  Glen Dene is a testament to your hard work and efforts to continually strive for the ultimate guest experience.
Chloe hasn't stop talking about the trip, hunting her first deer, climbing hills with Raynardt and cooking with Robyn – I think it is safe to say it is a trip neither of us will forget and the best part is we got to do it together.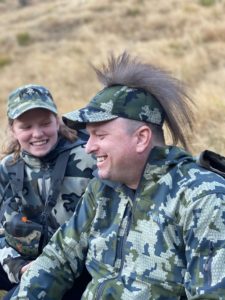 You can certainly count me in for next year (if Richard can find me a spot!)"