We recently hosted Tony Pizzata from Sporting Shooter magazine for a hunt. Working with our guide Raynardt, Tony managed to bag an 11-pointer Red Stag on his trip. Tony plans to return next year, this time with his wife. In his words "she will be impressed" when talking about our new geo dome accommodation.
Here's the intro to the article. To read the full piece click on the PDFs below in order.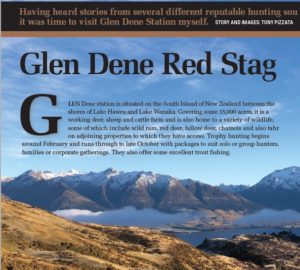 Glen Dene station is situated on the South Island of New Zealand between the shores of Lake Hawea and Lake Wanaka. Covering some 15,000 acres, it is a
working deer, sheep and cattle farm and is also home to a variety of wildlife, some of which include wild ram, red deer, fallow deer, chamois and also tahr on adjoining properties to which they have access. Trophy hunting begins around February and runs through to late October with packages to suit solo or group hunters,
families or corporate gatherings. They also offer some excellent trout fishing.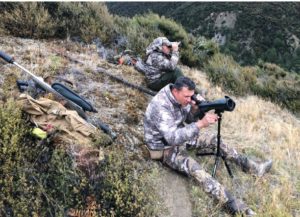 Page 1 –Click to download
Page 2 – Click to download
Page 3 – Click to download
Page 4 – Click to download
Page 5 – Click to download
Page 6 – Click to download
Page 7 – Click to download
Article: Featured in Sporting Shooter Australia Magazine – September 2021 issue.